Vicky Robinson joins AIC as new Head of Sustainability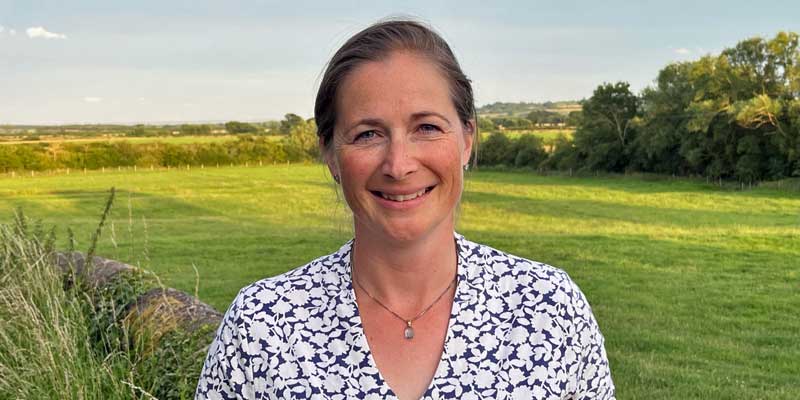 The Agricultural Industries Confederation (AIC) has appointed a Head of Sustainability to lead and develop its work in this core area for the UK's agri-supply industry.
Having joined AIC in late June, Vicky Robinson is leading the trade association's sustainability policy work as it scales up its influence in this critical area.
A 2019 Nuffield Scholar, Vicky was previously Technical Director at Linking Environment And Farming (LEAF), which followed 22 years working for Natural England and its predecessors on agri-environment delivery, policy development and implementation.
Vicky said: "I'm pleased to be joining AIC in the new role of Head of Sustainability at such an exciting and dynamic time for the agri-supply industry.
"With the increasing emphasis on sustainability within our food system, the pivotal role that the agricultural supply chain provides in balancing the provision of nutritious food integrated with the needs of the environment, economic and social systems is key.
"Working across all of the sectors that AIC represents, my role will balance the needs of our Members in delivering AIC's mission - working in support of modern sustainable commercial agriculture in the UK and supporting collaboration throughout the food chain."
Net zero transition
AIC's Chief Executive Robert Sheasby said: "I am delighted to welcome Vicky Robinson as AIC's Head of Sustainability at what is a critical time for UK agriculture and the environment. Her wealth of knowledge and experience in this area is of real value to the agri-supply industry.
"AIC developed its first Agri-Supply Roadmap for a Sustainable Food Chain in 2020 in response to these challenges so that Members can build a more resilient future.
"Her work will include updating our Roadmap, as well as supporting the recently-launched Sustainability Self-Assessment Framework, and helping Member businesses with the net zero transition.
"The sustainability brief has seen considerable Member and stakeholder interest, as well as national and international policy development in recent years."
Sustainability policy work
Working in support of modern, sustainable, commercial agriculture, AIC identifies and assesses national and international issues that may impact the competitiveness of the UK agri-supply industry, and which could affect the long-term sustainability of UK farming and food production.
Through its Sustainability Self-Assessment Framework and training, which was launched in July, AIC supports its Member businesses in the agri-supply industry to help them better understand the sustainability credentials of their products, services and operations.
---
Notes for editors
The Agricultural Industries Confederation (AIC) is the UK's leading trade association, representing agricultural supply chain sectors including arable marketing, crop protection, agronomy, feed, fertiliser, and seed.
Formed in 2003, AIC has over 230 Members in the agri-supply trade which are responsible for £9 billion of annual farm trade.
AIC is marking 20 years as the leading voice of the UK agri-supply industry, working in support of modern, sustainable, commercial agriculture. Visit the website to find out more.
Political lobbying and policy influencing is a major part of its work, as well as supporting Members with technical information.
AIC Services, which is the professional services arm of the AIC, manages a range of services, including Assurance Schemes recognised by UK government as essential tools to underpin feed and food safety alongside fertiliser security. These include:
Visit the AIC website to find out more.
Press contact
Oli Hill, Communications Manager, AIC
+44 (0)1733 385230