The European Seed Treatment Assurance scheme (ESTA), is an assurance scheme for the seed industry.
The European Seed Treatment Assurance scheme (ESTA) has been developed by the seed treatment industry to:
preserve essential plant protection products
protect international trade
ensure ongoing investment within the sector.
ESTA is a standard to support the industry. The standard provides a quality assurance system to assure that seed treatment and the resulting treated seed meet requirements defined by legislators and industry.
Companies certified to the ESTA standard reliably treat seed with plant protection products (PPP), resulting in quality products (treated seed) for the ultimate user: farmer, grower, plant raiser or contractor.
Providing safe feed and food is essential to ensure that the risk of a food or feed 'incident' is minimised. A complex web of supply chains combine to achieve this and the Agricultural Industries Confederation's (AIC) feed trade assurance schemes form a vital part of the 'assured chain' which minimises risk.
The AIC assurance schemes are designed for:
Feed compounders
Feed ingredient suppliers
Fertiliser manufacturers
Agricultural merchants
Seed processors
Biofuel producers
However, many other businesses are eligible to participate including: hauliers, storekeepers, ports, shipping operators, and testing facilities.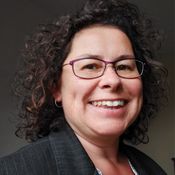 Gill Barrow
Gill Barrow is Technical Manager for AIC Services. Gill is based at AIC Head Office, Peterborough and is responsible for the management and coordination of the AIC assurance scheme TASCC.
In this scheme