Keep up-to-date and protect your business by using this site to find out the latest news, features and factsheets on employment and health and safety legislation. For help with your specific business issues, don't forget you can save time and money by using the Croner Business Support Helpline for expert advice and guidance. Or book a free compliance healthcheck from Croner who will help you identify any potential areas of risk and recommend practical solutions to meet your needs and budget.
Business insight Magazine
A twice yearly newsletter containing the latest legislation, training opportunities, prosecutions and case studies.
AIC Feed Sector Health and Safety Forum
The AIC Feed Sector Health and Safety Forum provides a platform for discussion regarding Health and Safety issues for the animal feed sector.
Represents the business interests of members in the feed sector and is responsible for addressing health and safety issues related to feed mills.
Further information
Further information on AIC Business Insight or how to join contact: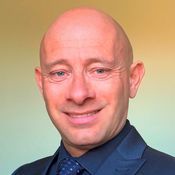 David Moss
Project management and technical projects. Areas include feed adviser register, stakeholder management.