What is AIC?
The Agricultural Industries Confederation (AIC) is the agri-supply industry's leading trade association.
Formed in October 2003 by a merger of three trade associations, today AIC has over 230 Members in the agri-supply trade and represents £8 billion turnover at farmgate.
The trade association represents many key sectors within the agri-supply industry - Animal Feed, Crop Protection & Agronomy, Fertilisers, Grain & Oilseed, and Seed.
AIC works on behalf of its Members by lobbying policymakers and stakeholders, delivering information, providing trade assurance schemes, and offering technical support.
Who does AIC represent?
AIC Members represent the agri-supply industry, which provides vital inputs to agricultural and farming sectors.
Sectors and representation of AIC
Animal Feed - 90%
Crop Protection & Agronomy - 90%
Fertilisers (Distributors) - 95%
Grain & Oilseeds (Arable Marketing) - 90%
Seed - 80%
The voice of the agri-supply industry
By listening to the many groups of businesses that contribute to AIC, the Confederation has become the voice of the agri-supply industry.
Member companies are fully involved in the working and communication process, which ensures that AIC is the leading representative force in these sectors.
Our aims
Working in support of modern sustainable commercial agriculture in the UK and supports collaboration throughout the food chain.
Our guiding pillars
AIC will support Member businesses by lobbying for a political and business environment in which sustainable businesses can grow for the benefit of the agri-supply industry and the wider UK economy.
This will be secured through enhanced engagement with Governments and stakeholder bodies across the UK.
We will encourage our work to encompass all three of our guiding pillars - Productivity, Environment and Competitiveness - delivering for sustainability and contributing to the circular economy.
Productivity
Productivity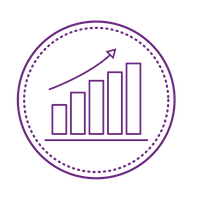 We will seek to find and support solutions to improve productivity in UK agriculture. This will enable Member businesses the opportunity to innovate within a supportive regulatory environment.
This will include novel solutions (such as gene editing) and the use of technology and data where it is for the benefit of Members and the sector as a whole.
We will encourage Member businesses who are often uniquely placed to support knowledge transfer from agri-business onto farm through their network of qualified, professional advisers.
Environment
Environment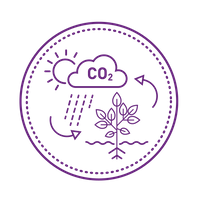 We will support policy changes which benefit the environment and contribute to net zero, where this progresses the work of agri-business.
With the UK now able to formulate its own policy landscape it is important that AIC seeks to shape a mix of policies for the environment that sustains farming and UK agri-business.
Recognising the political stance in the UK on the environment, AIC will continue to update its Roadmap for a Sustainable Food Chain to incorporate technical advances, and work in partnership with stakeholders and administrations across the UK as new agricultural and environmental policies are developed and implemented.
Competitiveness
Competitiveness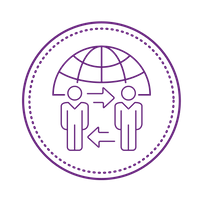 We will work to secure opportunities for UK agri-business to compete in local and global markets.
Our understanding of regulatory impacts covering standards of production, in particular where these impede UK competitiveness, and our ability to identify where changes would make the UK more competitive, will ensure our Members can viably operate without losing sight of the principles of leading standards of food and feed safety.
Work for AIC
Find our latest career opportunities and see the employment values that we promote.