Agri-supply businesses show strong early interest in Sustainability Training and Self-Assessment Framework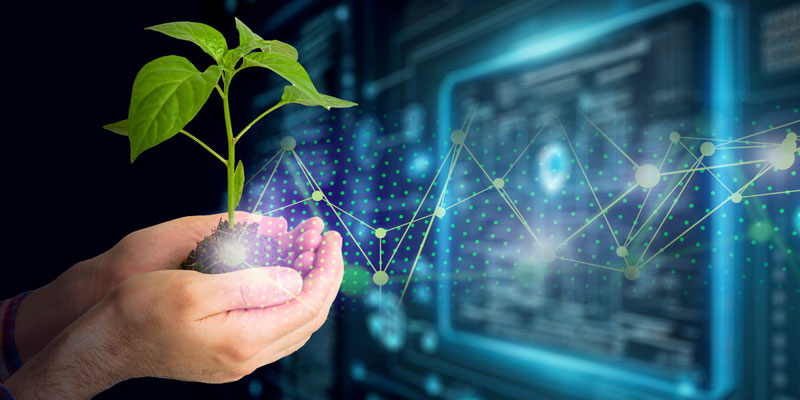 The Agricultural Industries Confederation (AIC) is seeing strong early interest in its recently launched Sustainability services, with initial Member feedback highlighting its value to individual businesses and the wider agri-food supply chain.
In July AIC launched its new "Introduction to Sustainability for the Agri-Supply Industry" online training and Sustainability Self-Assessment Framework to help Member businesses better understand the sustainability credentials of their operations.
The Training is designed to provide a background to, and basic knowledge of, sustainability terminology and application within the agri-supply industry.
Taking action
The knowledge gained from the training module can be used in conjunction with the Framework, which has been designed to assist agri-supply businesses in the early stages of their sustainability journey, helping them to assess where they are and monitor progress as they develop actions to improve their sustainability credentials.
Click below to find out more and watch a recent webinar recording.
AIC's Head of Sustainability said: "We know that Members are acutely aware of the drive for sustainability within the agri-food supply chain and that they have a part to play in achieving this. There is a willingness to act but, for some businesses, it can be hard to know where to begin.
"This valuable new offering from AIC has been designed to assist agri-supply businesses in making sense of sustainability and support them as they take action to enhance their competitiveness in this area.
"By first completing AIC's introductory training to build a robust understanding of the fundamentals, and then utilising the Self-Assessment Framework, agri-supply businesses stand to gain a clearer view of their sustainability credentials and what they need to do to progress."
More details
The training and framework complement the commitments made in AIC's Roadmap for a Sustainable Food Chain and have been developed by AIC through its contacts, experiences and involvement in a diverse range of stakeholder forums.
In time, AIC hopes that uptake of the Framework will be sufficient to allow it to collate and share anonymised data with Member businesses to allow for insightful cross-sector and cross-industry benchmarking.
The training is a pre-requisite to completing the framework and will ensure a degree of consistency in understanding of sustainability within the agri-supply industry.
Visit AIC's Sustainability policy webpage for more information, including FAQs for the training and framework.