TASCC 2021 Consultation launched
AIC is pleased to announce the launch of consultation on the draft TASCC 2021 Standard, due to be introduced on 1st February 2021. Documents can be found on the AIC website:
The current TASCC 2018 standard has been thoroughly reviewed over the past year by the TASCC Review Group and Working Group, with the aim of clarifying, simplifying and re-emphasising the TASCC principles of food and feed safety.
Key changes proposed include: an increased focus on Food and Feed; the splitting of clauses into manageable requirements for ease of compliance and auditing; clearly defined section aims; and additional guidance throughout the Codes of Practice.
The new standard will be accompanied by updated appendices and templates on the AIC website.
Email responses are invited to Gillian Barrow by the closing date at [email protected]. The consultation period will run until 5pm on Wednesday 9th September.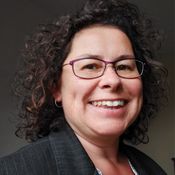 Gill Barrow
Gill Barrow is Technical Manager for AIC Services. Gill is based at AIC Head Office, Peterborough and is responsible for the management and coordination of the AIC assurance scheme TASCC.
ENDS
About AIC
AIC is the UK trade association representing the agricultural supply chain sectors of Arable Marketing, Crop Protection and Agronomy, Feed, Fertiliser and Seeds, since its inception in 2003. In all, AIC represents members responsible for some £9 billion of farm trade. A significant part of its work is political lobbying and influencing as well as supporting members with technical information.
AIC Services, which is the professional services arm of AIC manages a range of services, including Assurance Schemes recognised by UK government as essential tools to underpin feed & food safety alongside fertiliser security. Currently these include:
| | |
| --- | --- |
| TASCC | Trade Assurance Scheme for Combinable Crops |
| FEMAS | Feed Materials Assurance Scheme |
| UFAS | Universal Feed Assurance Scheme |
| ESTA | European Seed Treatment Assurance |
| FIAS | Fertiliser Industry Assurance Scheme |
| FAR | Feed Adviser Register |
| RED | Renewable Energy Directive |
| FAA | Forage Assurance Scheme |
| APOCS | AIC Services Palm Oil Credit Scheme |
Press Contact
Rebecca Dawson
Account Director (maternity cover)
Mobile +44 (0)7711 915927
[email protected]