TASCC 2021 Consultation
Over the last year, the TASCC Working Group has reviewed the current TASCC 2018 Standard. Key changes proposed include re-ordering of clauses, including moving some requirements from individual codes to the General section; clarification of requirements; rewording of requirements; updates to legislation or guidance where applicable and provision of links direct to relevant documents for on-line users.
The consultation documents, including a key changes summary and a response form for your comments and suggestions are accessible via the links below.
Within the Standard documents any updates or additional clauses are highlighted in the clause column by 'New' or 'Updated'.
Consultation documents:
The consultation will run until 5pm on Wednesday 9th September. Taking into account comments from participants and stakeholders, the finalised Standards will be published in the autumn, and audits will commence in February 2021.
Please respond by email to Gillian Barrow, [email protected] by the closing date.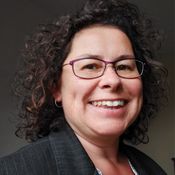 Gill Barrow
Gill Barrow is Technical Manager for AIC Services. Gill is based at AIC Head Office, Peterborough and is responsible for the management and coordination of the AIC assurance scheme TASCC.