Rose Riby appointed new head of seeds and arable at AIC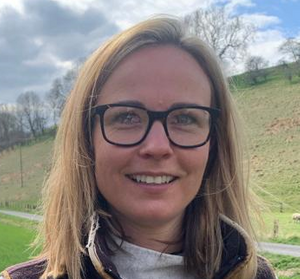 The Agricultural Industries Confederation (AIC) has appointed Rose Riby as its new Head of Seeds, and Arable Marketing sectors.
Rose, previously Knowledge Exchange Manager Cereals and Oilseeds for AHDB in the northeast, said: "I'm delighted to have joined AIC at what is an exciting and challenging time for UK agriculture.
"We have many opportunities to bring benefits to all in the supply chain and consumers, through developments in plant breeding, modernising our processes, and continuing to bridge the information gap between legislators and industry as we strive for a more sustainable agri-supply chain."
Robert Sheasby, AIC Chief Executive, said, "We are delighted to welcome Rose to AIC. Her understanding of seed and the arable marketing sectors from her previous roles, both at AHDB, and before that, as a regional variety specialist for KWS, along with her passion for knowledge exchange, will help us ensure we continue to support our Members with their priorities, as we navigate the new policy frameworks developing across the United Kingdom and adapt to changing trade patterns from new geopolitical tensions.
"This is a moment of change where members working with AIC can shape the rules of productivity and competitiveness to deliver on wider sustainability priorities."
ENDS
About AIC
AIC is the UK trade association representing the agricultural supply chain sectors of Arable Marketing, Crop Protection and Agronomy, Feed, Fertiliser and Seeds, since its inception in 2003. In all, AIC represents members responsible for some £9 billion of farm trade. A significant part of its work is political lobbying and influencing as well as supporting members with technical information.
AIC Services, which is the professional services arm of AIC manages a range of services, including Assurance Schemes recognised by UK government as essential tools to underpin feed & food safety alongside fertiliser security. Currently these include:
Trade Assurance Scheme for Combinable Crops (TASCC)
Feed Materials Assurance Scheme (FEMAS)
Universal Feed Assurance Scheme (UFAS)
European Seed Treatment Assurance (ESTA)
Fertiliser Industry Assurance Scheme (FIAS)
Feed Adviser Register (FAR)
Renewable Energy Directive (RED)
Forage Assurance Scheme (FAA)
AIC Services Palm Oil Credit Scheme (APOCS)
Press Contact
Rebecca Dawson
Account Director (maternity cover)
Mobile +44 (0)7711 915927
[email protected]