AIC at 20: Supporting the development of professional standards in UK agriculture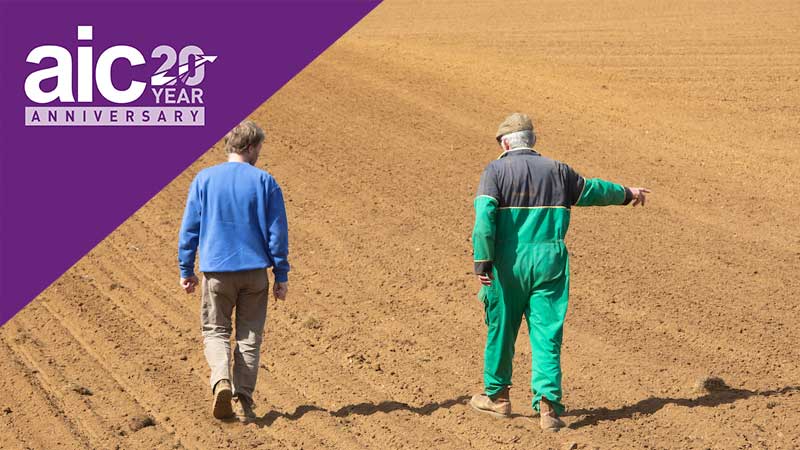 As AIC marks 20 years as the UK agri-supply industry's leading trade association, we're looking back at some of its greatest achievements since it was founded in 2003.
Each week throughout 2023, we'll explore a major achievement where AIC represented its Member businesses, promoted the benefits of modern commercial agriculture in the UK, and supported collaboration throughout the food chain.
This week we look at how AIC helps to support and enhance professional standards in UK agriculture.
Drivers for change
Working in support of modern, sustainable, commercial agriculture AIC is at the forefront of driving positive change, raising professional standards and promoting best practice throughout the industry.
In an era where government departments emphasise the importance of environmental protection and sustainability, AIC plays a crucial role in ensuring that the agri-supply industry aligns with these long-term objectives for a sustainable future.
Government initiatives set SMART objectives that demand quantifiable results, such as reducing greenhouse gas emissions and improving water quality.
AIC Member companies in the Crop Protection & Agronomy, Animal Feed and Fertiliser sectors invest hundreds of millions of pounds in Continuous Professional Development (CPD). This includes professional farm adviser training through the Feed Adviser Register (FAR), BASIS and FACTS.
This not only ensures that these investments receive appropriate recognition from the Government and various agencies, but it also helps in the development of standards of competence and the promotion of best practices.
One of AIC's standout initiatives was the "Value of Advice" project in 2013, which included a report commissioned by the AIC Board to set out how practical advice is delivered to Britain's farms.
It puts forward the concept of the 'Ring of Confidence' that surrounds farmers with a trusted inner circle of advisers across a wide range of disciplines. This project garnered widespread attention and support, with its messages reaching influential circles including government ministers of the day.
---
---
AIC's focus on knowledge dissemination and skill development is a vital step towards enhancing the professional standards in the agricultural industry. Agricultural companies, both in the short and long term, rely on a sustainable and viable farming sector.
The conveyance of professional knowledge and skills on-farm is the key to unlocking the value of advice, ultimately reducing the need for additional legislation.
Watch the video below to learn about AIC's role as the UK agri-supply industry's trade association.
Make sure you're following AIC on LinkedIn and X for regular updates.
Visit the AIC at 20 webpage for more content like this.