AIC Agribusiness Conference
16 November 2022
Holiday Inn Peterborough - West (PE3 6SG)
The AIC's Agribusiness Conference returns to an in-person format for 2022 and provides the agri-supply industry with a day of insight, networking, and influencing opportunities. Attracting industry business leaders and stakeholders, the conference will focus on the key issues facing the agri-supply industry around the theme of 'Managing disruptive shocks in the agri-food supply chain'. Speakers from the business, scientific, and political communities will prompt thought and debate throughout the day.
15 November 2022, Pre Conference supper - Orton Hall (PE2 7DN)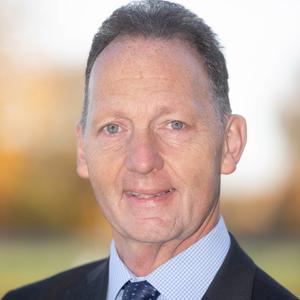 This year's Agribusiness will focus on the impact of "Disruptive shocks" on the UK Agri-food supply chain and how the industry can thrive and manage in the current environment. The conference will take place on the 16 November "in person" at the Holiday Inn West, Peterborough and will be chaired by Anna Hill of BBC Farming Today, TV and radio presenter.
The ambition for the UK economy is to achieve a productive and sustainable UK agri-food supply chain, however this is under increasing threats following a range of global disruptive shocks. These include the impact on global trade following the invasion of Ukraine from Russia, post Covid recovery, changes in trade deals, new UK farm policy, the impact of climate change as well as labour availability to name but a few!
All of these global shocks have already had significant impacts on the agri-food supply chain and the continuing impacts in the coming months and years will be debated at Agribusiness 2022. Will the global trading environment become more stable or less stable? What are the latest impacts of climate change and Government farm policy? Will trade deals provide new opportunities or threats for the UK economy?
Agribusiness has again attracted some high calibre speakers in this area that will shape some of these key areas. From the latest policy initiatives from the Secretary of State for Agriculture as well as the opposition Shadow Secretary of State, we will gain a picture of the latest insights in this area. Other speakers are also currently being invited to Agribusiness 2022 and these will be added to the programme of speakers shortly.
Speakers include
More speakers to be announced