AIC lobbying win on molasses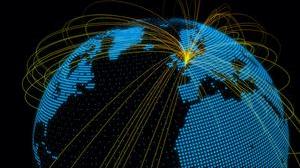 After four months of lobbying Defra and the Department of International Trade (DIT), the AIC can confirm that tariffs will be dropped on imported molasses from 20th May 2021.
When the UK Government set up its own tariff policy on 1st January 2021, it applied a different tariff to the EU on imports of molasses from 3rd countries. As a result, molasses imported to the UK since 1st January faced a higher tariff than the EU. This meant higher molasses costs for suppliers and farmers, who use molasses in their livestock feed.
After working with Defra and DIT to have this corrected, including submissions of evidence by AIC and members, the Government has stated that this tariff will revert to 0% from 20th May 2021. This means that importers and customers of molasses based products will not be placed at a competitive disadvantage. Over the past months, AIC has met with MPs, Ministers and civil servants to have this corrected, and has worked with devolved administrations and farming groups to lobby for this change. It is welcome that the Government has listened and corrected this tariff.
The new UK molasses tariff will not have a trigger price mechanism, such as the EU's, and it will instead be a straight 0% tariff on all imports.
The change in legislation was laid as a Statutory Instrument (SI) last week, The Government's explanatory memorandum can be found here https://www.legislation.gov.uk/uksi/2021/520/pdfs/uksiem_20210520_en.pdf
Further briefings will be made available to members shortly.
Background information
In the past, UK imported Cane and Beet molasses from third countries were monitored by the European Commission to determine the Representative price on an at least monthly basis of all shipments more than 500mt. If this determined average price fell below the Trigger price set by the Commission, then a tariff would become payable. The last Trigger price was €7.9 per 100Kg (€79per mt.) for Cane molasses and €8.2 per 100Kg (€82 per mt.) for Beet molasses. This has meant that no tariff has been triggered for some time in the EU.
The UK however did not translate this trigger mechanism across into its own tariff schedule, and since the 1st January a Tariff of £0.20 per 100Kg (£2 per mt) was payable on imported molasses from outside the EU (such as USA), a cost that is not incurred by EU importers and their farming customers. For the EU, the tariff only applies when the value of molasses from third countries falls to very low level; levels that have not been seen for a considerable time. The tariff was expected to add £1-1.2m of extra cost to importers based on import levels.