* Early bird tickets are available until 30 September
Agribusiness – Managing the Green Recovery for the UK Agri-food supply chain
This year's Agribusiness will focus on the Green Recovery for the UK Agri-food supply chain following the pandemic.
The conference will take place on the 17 November virtually and will be chaired by Sybil Ruscoe of BBC Farming Today, TV and radio presenter.
The ambition for the UK economy is to return to high levels of growth, however, this may still be hampered by COVID 19 and the increasing daily cases recorded. Staff absenteeism is becoming a short-term impediment to achieve this high level of high stable growth. In the medium term, how will this growth be achieved in the context of "net zero" both within the agri-supply industry and wider economy?
A range of dates exist from Government and businesses for either achieving net zero or net carbon zero over the coming decades and these will be debated at Agribusiness. Coupled with this, the changes in agricultural support payments will also be discussed. How will this evolve over the coming years? Will farmers be drawn towards using their land for environmental initiatives and payments rather than food production?
Agribusiness has again attracted some high calibre speakers in this area that will shape some of these key areas. From the latest policy initiatives from the Secretary of State for Agriculture to the opposition Shadow Secretary of State, we will gain a picture of the latest insights in this area.
Other speakers are also currently being invited to Agribusiness and these will be added to the programme of speakers shortly.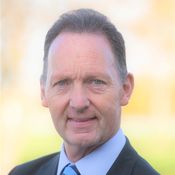 John Kelley
John Kelley is Chief Operating Officer, AIC, Managing Director, AIC Services.