The main objectives for feed advisers within FAR are to provide quality feed advice, consider production efficiency, and reduce environmental emissions in the livestock sector. Ultimately, the sustainability of the livestock industry is in the feed sectors interest.
The FAR core modules provide training and confirm understanding of whole farm feed planning, nutrition, health, welfare and fertility, environmental policies and issues affecting the livestock sector and understand how nutrition and feeding management can be used to mitigate environmental impact.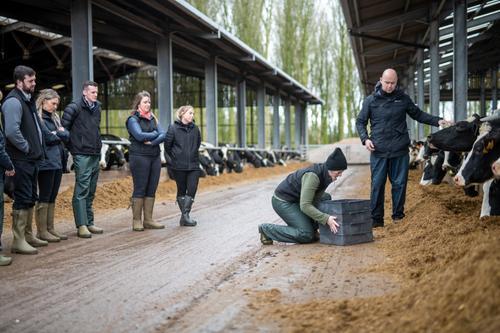 Feed advisers will be able to tailor advice specific to the individual farm needs taking into account livestock health and welfare.
This course provides feed advisers with additional tools to enable them to build on their current knowledge and understanding and broaden their awareness. Tools are provided via further reading materials and online resources which include links to Government sites, policies and contact numbers.
The Four Core training modules
FAR Modules 1 to 4 aim to confirm that feed advisers who are going onto farm have recognition of their professionalism.
The taught element of the course is delivered through a secure learning pathway within the online portal. The specific modules have been developed for the particular livestock species and the length of each specific module is related to the complexity of physiology, nutrition management and environmental impact of the particular species. The training presentations which have been created by experts in each of the different sectors and feed advisers can complete the modules around their work commitments.